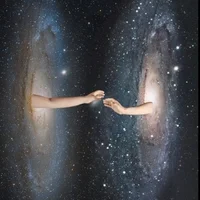 The great Benjamin Franklin once said that "Absence sharpens love, presence strengthens it."
Research studies showed that geographical proximity is a major factor that causes people to fall in love and deepen their romantic relationship. Distance matters in a relationship. The closer the person to his or her crush the higher is the probability of establishing a romantic relationship.
Proximity in distance due to a similarity of jobs, schools, religion, church, or group affiliation can facilitate frequent face-to-face social interactions that provide more opportunities for people to fall in love. Physical closeness of people is the main reason why research studies showed that many married couples are either officemates, classmates, schoolmates, or members of the same group or organization. Therefore one would wonder whether a long-distance relationship of romantic partners can end up in marriage if the couple is separated by long distances that minimize face-to-face interactions. The following case will illustrate how an intimate relationship became problematic due to the physical separation of the romantic couple: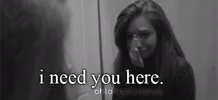 "My girlfriend and I have been in a committed and long-distance relationship… Despite all the ups and downs, we've managed to make it a year. Lately, I've found out she's falling out of love? She's still with me but I could feel her going numb. It's killing me as I love her to death, I do the extra mile for her, be there for her all the time, write poems, buy her flowers, make her little cute videos…I genuinely love her and I know she loves me too… But her falling out is killing it all…." [1]
The Limits of Digital and Electronic Communication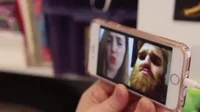 It's easier to maintain a long-distance romantic relationship today than 20 years ago because of digital technology and the Internet.  But generally, it is easier to maintain a short-distance relationship than a long-distance one especially when there is a problem in communication.
I know one couple who became separated when the boyfriend migrated to a far country because he was petitioned by his parents as a permanent resident, together with his father and other siblings. Although he regularly communicated with his girlfriend through the social media and the smartphone, the physical separation seems very painful for both, especially to the girlfriend. Thus, after around 7 or 8 months abroad, he took a leave from his work and went back home to see his girlfriend despite the expensive airfare he has to shoulder.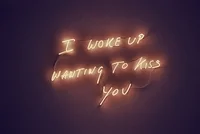 Digital communication could not really substitute physical presence in a romantic or marital relationship. Intimacy requires face-to-face interaction. Although digital or electronic technologies offer instant text messaging, chatting, or video conferencing, they could not fully satisfy the human need for touch or personal and sexual intimacy for couples and romantic partners to deepen their relationship. Long distance relationship is, therefore, difficult to maintain especially if both partners or spouses do not believe in some higher or spiritual values that can cement their commitment to each other and if one or both partners do not encounter exciting people or encounter serious conflicts in the relationship that would tempt them to abandon their original partnership.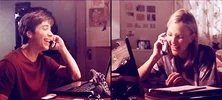 Photo Credit: Pixabay.com
References
[1]"I Love My Girlfriend" by h4n5dj22 in http://www.experienceproject.com
Thank you for reading this post. Sign up with our newsletter or follow this blog via email for more updates. Like us on Facebook @theosociological.